Future Fossils Podcast w/ Michael Garfield: "Japanese Esotericism, Aliens, Land Spirits, & The Singularity (Part 2)"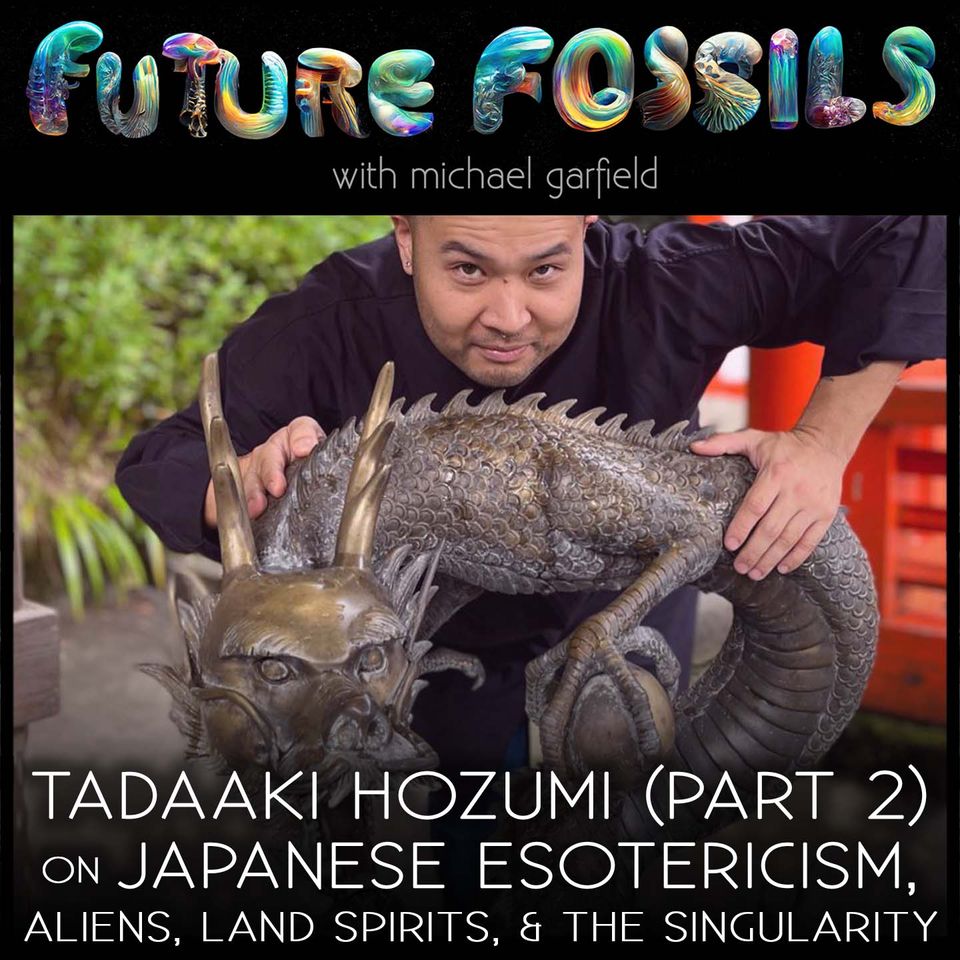 Hi everyone,
The second part of my 'welcome back' interview on The Future Fossils Podcast with Michael Garfield is out!
From Michael:
"In this episode we discuss the ongoing battle between the spirits of the analog "realm of circles" and the digital "realm of squares," the blurry boundary between humans and artificial intelligences, the deep commonalities between UFO lore and nature spirit myths, inspirited robots, the simulation hypothesis, and more."
We also got to discuss a bit about 龍夢・Lunmu, the new project I am working on with my collaborator and partner Rein Lo.
Hope you enjoy! Please click the link below to listen in.